Description
ORGANIC FOAM SOLUTION AND FOAM CONCENTRATE
We are the WORLDS ONLY 100% Naturally Organic, Toxic Free and Gluten Free Foam.
This is the best out there! Many people "cut" there product to make more money by selling you more. We do not, ours is the real deal. Our Organic foam solution will work on all foam machines, foam cannons, and foam generators. Our Organic Foam juice is not chemically or petrol engineered, it is 100% Naturally Organic and 100% TOXIC FREE! Safe for you, your guests and the entire planet!  Don't fall victim to foam juice that may/will harm you! When in doubt ask for MSDS (material safety data sheet)!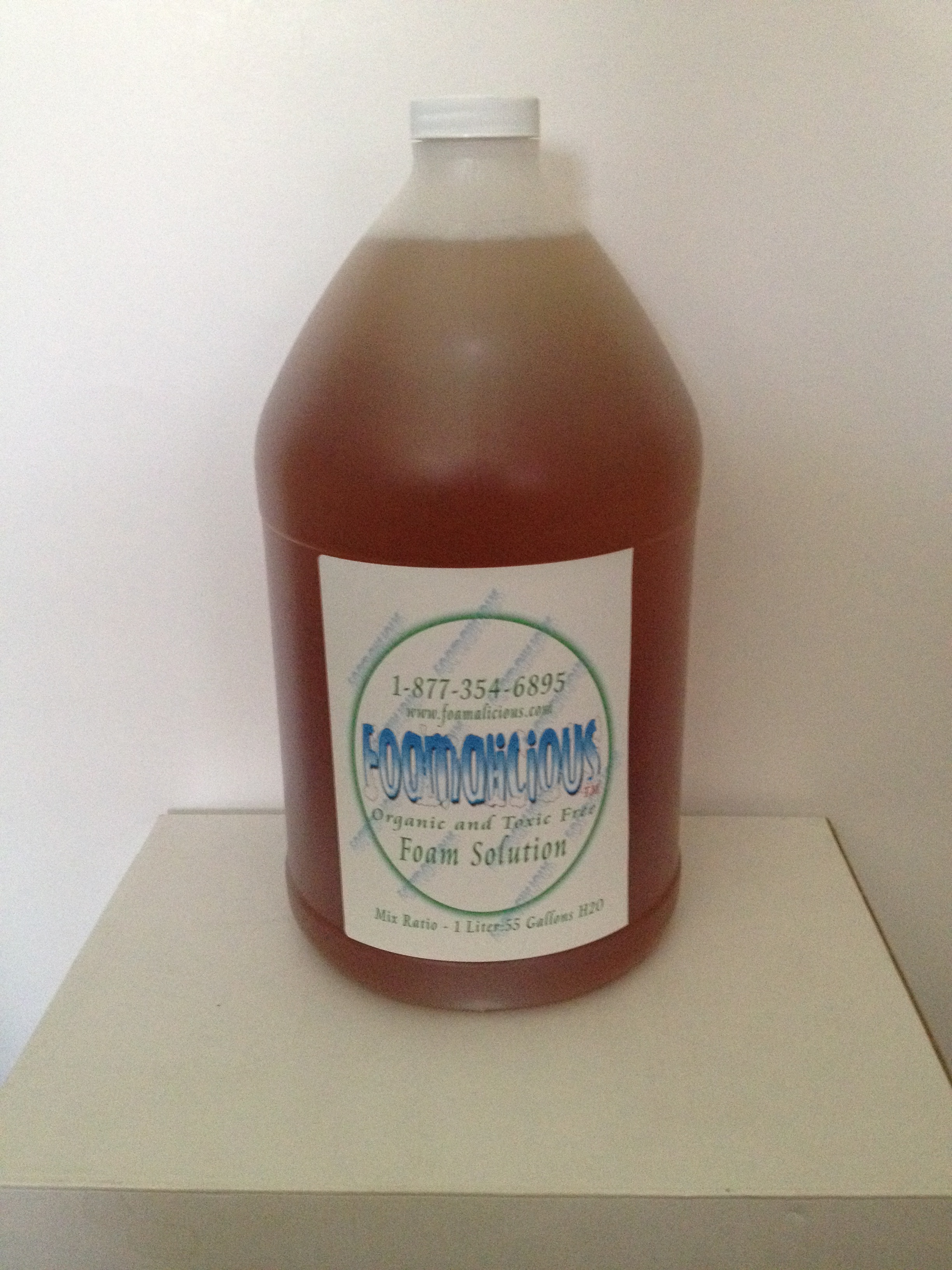 *Several factors like water content, hard or soft water, altitude, temperature, amount of people in the foam, humidity may lessen or strengthen the foam. Please be sure to give yourself
plenty of time to adjust to the proper ratio.
**Our Naturally Organic foam ingredients may change color and in no way lessen the strength of the foam.
No Refunds on any foam pit(s) or Solution once your order has been placed.